Meet The Band...Brad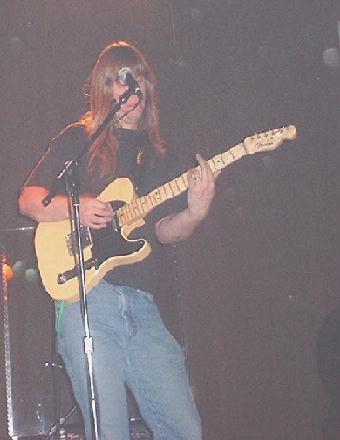 Brad is the Lead picker for the band and has been playing for 19 years. By day Brad is a guitar instructor at Ron Zehel Guitar Center and coowner. Brad keeps busy with his three daughters and two boys: Emily,Hannah and Olivia, Cameron and Christian. Brad,his wife Jennifer and daughters live in Lorain. Brad's main influences come from the classic rock world with the likes of Hendrix, Led Zeppelin and Van Halen. Brad started playing country in '93 with a few bands in the Toledo area. His favorite guitar player is Brent Mason.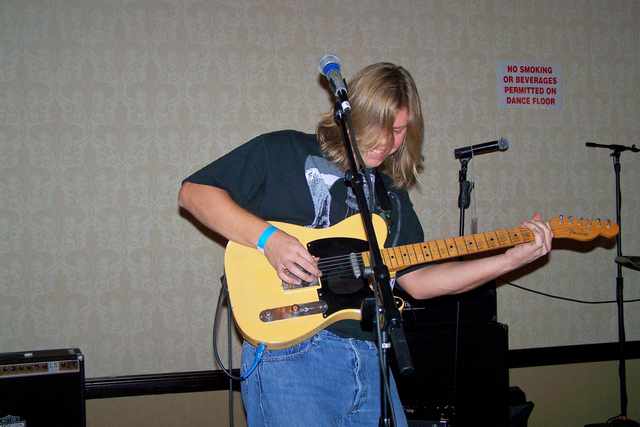 Brad's favorite songs to play are the reel fast ones like Truck Drivin Man or the bluegrass tunes. His gear consists of a Fender Custom Shop '51 Nocaster Relic, Nashville Tele, '57 Bassman or a Tech 21 Trademark 60 amp, 65 Deluxe and his new guitar.
---

If you'd like to join THE KENTUCKY THUNDER fan club just e.mail your address to us and we'll get info out to you right away.You can reach us by e-mail at: kthunder@lor.net