Meet The Band...Scott



Scott comes to us from Vermilion and has been a member of Kentucky Thunder since April 0f '96. Scott has played in other local bands such as Feedback and the new 100 Proof.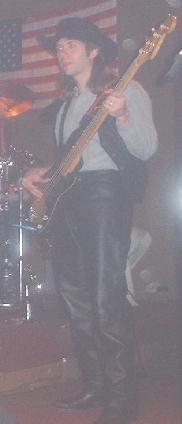 Scott's gear includes a '78 P Bass, a '51 reissue and his own "Scott Gendics Precision." He uses an Ampeg 100R for as his amp.
Scott has recently married and purchased his first home in Vermilion. He enjoys collecting Hummel figurines and filing nuisance lawsuits in his spare time. He is a 1995 graduate of The Ohio State University with Bachelors degree in Production/Operation an coowner of Ron Zehel Guitar Center.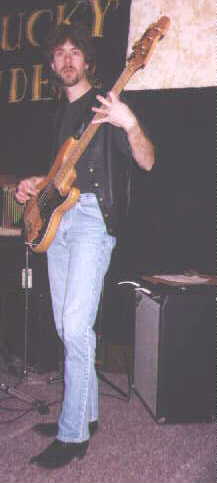 ---

Return to KENTUCKY THUNDER Home page
If you'd like to join the KENTUCKY THUNDER fan club just e.mail your address to us and we'll get info out to you right away.You can reach us by e-mail at: kthunder@lor.net
This page created by JohnDortCo on8/16/97 with Netscape Navigator Gold